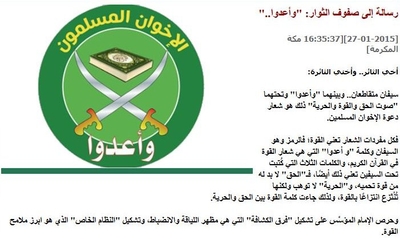 "The Brotherhood should not have to – every day – reiterate its constants, its strategic stance and chosen path of civil peaceful struggle to restore legitimacy...," it said.
It does when it posts a call to prepare for jihad invoking assembling the "steeds of war by which you may terrify the enemy of God."
The English posting says Brothers who stray from non-violence "no longer belong in the Brotherhood, and the group no longer accepts them, no matter what they do or say."